Aspire Research Group is committed to creating stronger nonprofits and deeper donor relationships through prospect research.
We assist organizations throughout the country that are concerned about finding the right prospects, worried about what size gift to ask for, or are struggling to meet major gift goals.
Our Team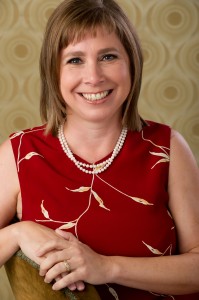 Jennifer J. Filla president and founder of Aspire Research Group, leads a group of talented contractors from around the United States. She recently founded Prospect Research Institute LLC, which offers the first-ever, graded, online courses in prospect development in the industry. She is co-author with Helen Brown of the popular book, Prospect Research for Fundraisers: The Essential Handbook, part of the Wiley/AFP Fund Development Series.
Jen is a member of the Association of Professional Researchers for Advancement (APRA) and the Association of Fundraising Professionals (AFP). She previously served as president of APRA-FL, and as past director of AFP-FL Suncoast, Habitat for Humanity of Delaware County, and The Center Foundation. She received a B.S. from Neumann University.
  Email Jen
 727 202 3405 x700
 Skype: jenniferfilla
  LinkedIn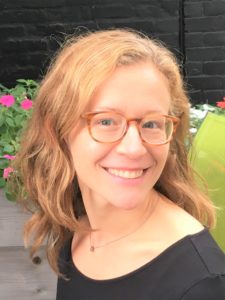 Erica Sauer joined Aspire Research Group in October of 2017. She is a persistent and resourceful Prospect Researcher with experience in Higher Education and Healthcare. Previously a Prospect Research Associate with Simmons College, she originally launched her career analyzing insurance data and now makes connections between prospects and philanthropic opportunities. She received a MLIS from Rutgers University and a BS in Pure and Applied Mathematics from Stevens Institute of Technology.
  Email Erica
 727 202 3405 x703
 Skype: ersauer_3
  LinkedIn
Our Core Values
Think like a fundraiser

Prospect research is a function of fundraising where the ultimate goal is to create mutually satisfying life-long relationships between a nonprofit and its donors. Our work changes the world through the missions of our clients. All research needs to be performed with that end goal in mind.

Pursue growth and learning

Prospect research requires expertise in almost every wealth-generating industry imaginable, and skill at identifying credible sources of information. This kind of expertise requires constant learning and accepting challenges to our personal bias and perspectives.

Be passionate and determined

Prospect research can be tedious and boring, but it is also challenging, fascinating and filled with people, numbers and incredible needs. You must have passion for the research and the nonprofit missions that will keep you pushing through the mundane to deliver the masterpieces that make real change in the world possible through philanthropy.

Create fun and a little weirdness

Researchers often have nerdy and tech geek facets that can make them feel isolated and awkward in the people-person world of fundraising. Expressing our true research personality is critical to ensuring our clients raise more money with innovative prospect research methods.

Be adventurous, creative, and open-minded

We unleash our ideas from the conventional, accept failures as learning mistakes and aim high, expecting to succeed.

Embrace and drive change

Research relies on technology, techniques and rules of privacy that are constantly in flux. Communicating as a virtual office in a world of too much data requires continual experimentation and effort.

Build open and honest relationships with communication

Aspire Research Group gives employees autonomy in how and when work is completed. Clear and honest communication skills are integral to maintaining high standards of quality.

Do more with less

Nonprofit organizations of every size face extreme pressure to raise funds using the least amount of resources, sometimes nearly starving themselves. Aspire Research Group needs to recognize and provide right-sized solutions that deliver maximized results. Guerrilla tactics are often required.